Social media has changed the way we all do business.  As a small business owner, I use social media every day to advertise my photography services.  The images on your social media business page can be a huge asset to your growing business.  But they can also hurt.  Let's consider your actual profile photo.  Your profile photo will represent you on social media sites like Facebook, Twitter, and LinkedIn.  They're even used with many email platforms.  Considering many of our first interactions with potential clients are through social media and email, these images are introducing you to your future clients.  What does your profile pic say about you?
It's common practice to use a selfie for social media.  Some people go as far as asking a friend to take a photo of them.  I don't deny cell phone images have improved in quality throughout the years, but if the user does not understand light and angles, you're still probably stuck with a sub-par photo.  So what does the selfie or cell phone photo say about you and your business?  Maybe it says you don't care that much about first impressions.  Or that you are not interested in projecting professionalism.  On the other hand, what does a clean, professional profile photo say about your business?  Maybe it says you are interested in making every detail perfect, or that you take yourself and your business seriously.  Consider the images of the Real Estate Agent below.  On the left, is the image she was using for her social media profile photo prior to getting professional head shots with Photography by Nikki Cole (seen on the right).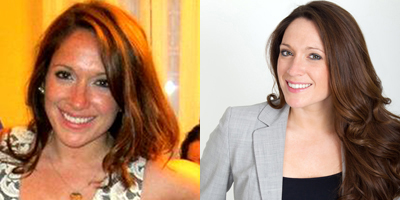 Both images are of an attractive young woman.  But which one would you want to sign a contract with?  The woman in social attire with the grainy, yellow photo or the woman in professional attire who clearly took the extra step to take a professional head shot?  Which woman would you trust to show your home in it's the best light?  Which one would you trust to have  attention to detail when staging your home for an open house or listing photos?
Keep in mind, your professional head shot does not need to make you look stuffy and boring.  At Photography by Nikki Cole, we aim to take head shots and professional portraits with personality.  Check out our Head Shot gallery page to see if a professional head shot is best for your business' social media pages.