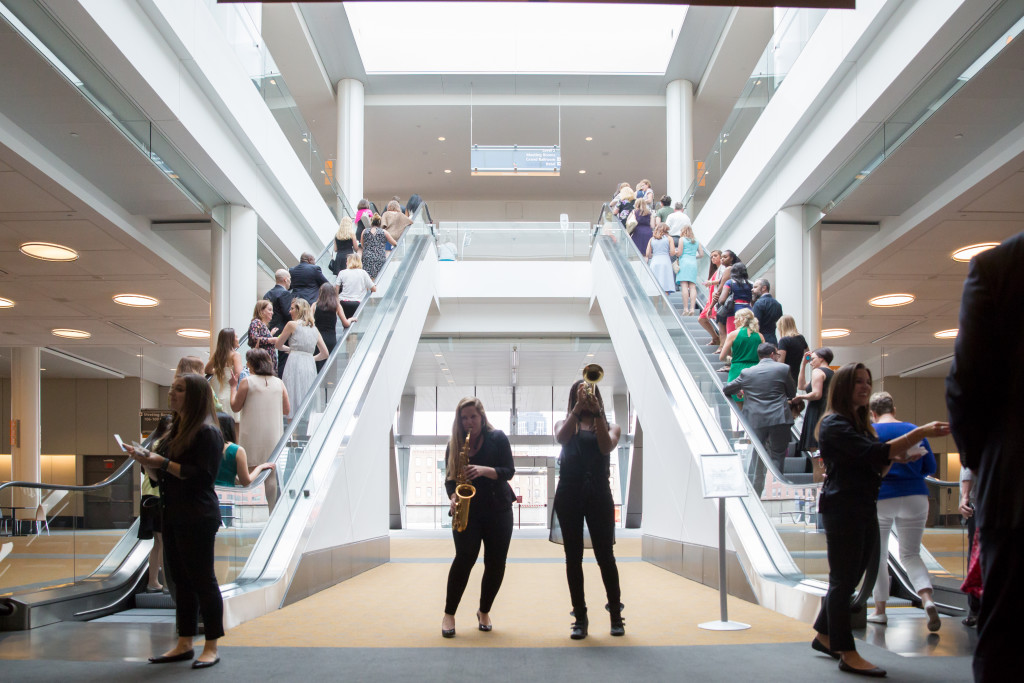 I've had the chance to photograph hundreds of corporate events throughout the city of Boston. Hotels and conference centers are probably one of the best choices you can make when selecting corporate event space in Boston. They offer convenient overnight accommodations and dining options as well as nearby tourist spots of the family of event guests.  If you're looking to host major exhibits, a trade show, or convention here are a few of my favorite venues that I have worked with!
The Seaport Hotel & World Trade Center is one of my favorite venues to photograph for both special events and conferences! This venue has endless options for corporate event spaces from seven ballrooms to a massive exhibit hall that holds close to 3,500 guests.

In the same area of the World Trade Center, the Exchange Conference Center is located in the Boston Seaport District. The Conference Center offers multiple corporate event spaces with large windows that show beautiful waterfront views.

The Boston Convention and Exhibition Center is a large venue in the heart of Seaport and has around 82 meeting rooms that can be transformed for numerous purposes.

The Mandarin Oriental located in Boston has extravagant ballrooms, three beautifully lit function rooms, and a landscaped garden and any would be perfect to host a corporate event!

In Cambridge, the Royal Sonesta is another beautiful venue I have photographed corporate events and conferences in. The Royal Sonesta is located on the banks of the Charles River and has a stunning ballroom, a riverside terrace, different suites that are perfect for meetings, events, and corporate conferences.